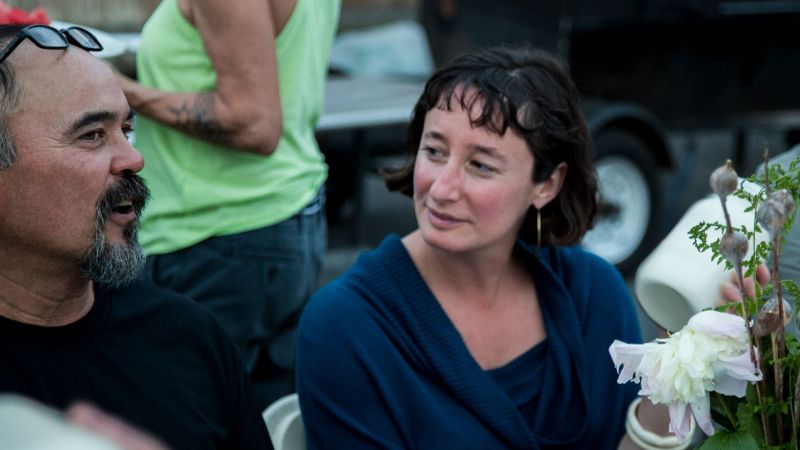 The way I see it, good policy is built of three threads: what researchers can tell us (evidence-based practices), what people who implement policy can tell us (professional experience), and what communities can tell us (lived experience). I've built a career on listening, on making spaces for people to speak, and on finding strategies at the intersection of these three threads.
When I listen to my neighbors, my friends, my colleagues, I let go of my own expectations and sit next to someone. I encourage the other people in the room to do the same. The world is an amazing and beautiful place when we can walk through it seeing all the stories that each of us have constructed.
I've been knocking on my neighbors' doors these last few months. I began because I wanted to introduce myself to everyone. To me, one of the distinguishing characteristics of Vermont politics is that we can know our representatives—that we have a right to their time and their ear.
What an incredible gift it has been—not to tell people about myself, but to be prepared for the legislature by listening to so many stories. To sit on doorsteps and hear the experiences that brought people to town, that keep us here, that shape each life. I'm honored by how this act of listening is powerful for my neighbors, too—how many of them have never spoken with a "politician" and how, through my listening to them, they now feel that they have a right to government.
At my campaign kickoff, I talked about how government is for us and by us and it must serve us. This is what I mean by service: listening deeply and then acting intentionally, carefully, and with a mind informed by all these stories, to craft policy for all of us.