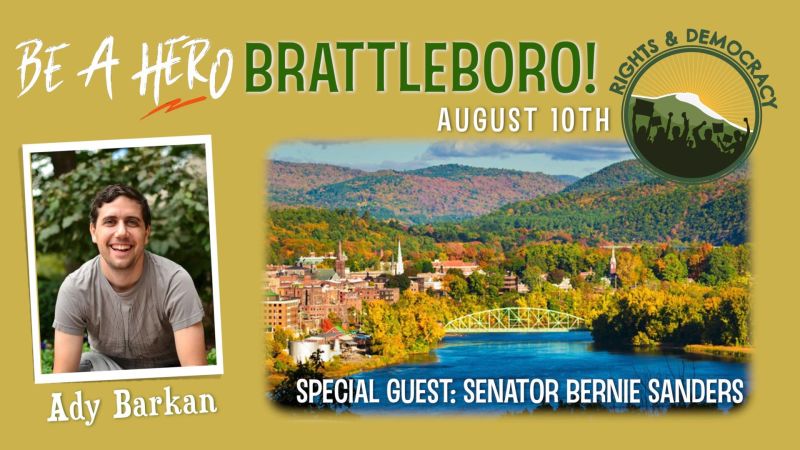 Our healthcare system is broken. I think we can all agree on that. People are suffering, dying, and going bankrupt because they can't afford the care they need. This has to stop.
From a public investment perspective, we are paying more money, and getting worse results, than every country with a comparable economic capacity. This just doesn't make sense. In Vermont, it's damaging our economy. Small businesses can't afford to provide health benefits, so they have trouble competing for employees. And the cost of health insurance on the individual market prevents potential entrepreneurs from starting businesses.
Who benefits, here? The people and corporations involved in the profitable industries that have grown up around our dysfunctional healthcare system: pharmaceuticals, health insurance, medical billing. Who suffers? People who can't get care, doctors who can't take care of their patients, business owners who can't serve their employees.
We need to have the political courage to re-imagine healthcare and create a system that serves the common good. As the UVM nurses put it so clearly this summer, let's put people before profits. We can do this in Vermont: we can agree on a common goal and come together in the legislature to hash out the details. As your representative, I will use my deep experience facilitating collaborations to keep us focused on the outcome and working toward real, systemic solutions—for healthcare and for all the issues that matter to Vermonters.
If you want to fight for healthcare justice and a stronger democracy, please join me on Friday at noon at the Latchis for a rally with Bernie Sanders, Ady Barkan, and Rights and Democracy VT. Here's the facebook event: https://www.facebook.com/events/997367330442585/
See you there!