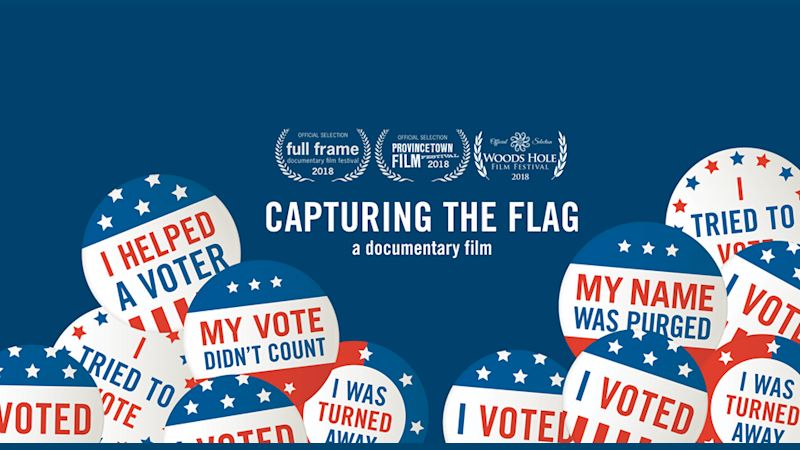 Election day is nearly here, and I hope you and your friends have been getting to the polls! To mark the last weeks of primary season, we're screening a new important documentary about voter suppression: Capturing the Flag, a film by Anne DeMare. Join us Wednesday, August 1 at 7pm in the Hooker Dunham Theatre at 132 Main St. Refreshments will be served!
The film follows a group of unlikely activists on the road in North Carolina and nearby states, where they throw themselves into the mire of voter restrictions and suppressive practices. In a short time, they discover that marginalized voters are being purposefully excluded from participating in elections, and that the problem of voter suppression is much bigger than a few bureaucratic fumbles in one state.
"There are enormous challenges to our democracy right now, with fierce battles over election laws being waged in legislatures and courts all around the country. The film is about those challenges, but it's also a more personal and emotional story about the power of citizen action and the fact that we don't need to feel hopeless in the face of those challenges." - Anne DeMare, filmmaker.
The Committee to Elect Emilie Kornheiser will screen the film on August 1 at 7pm at the Hooker Dunham Theater, two weeks before the close of the Vermont primaries on August 14. Summer is voting season! The Committee hopes that the film will inspire Vermont voters to get to the polls early and consistently, and to begin thinking about how to help their friends and neighbors do the same.
For more information on the film, visit http://www.capturingtheflag.com